Sometimes we get commissioned by something a little bit different. This was certainly the case when we met with Joe and Sam, the creative minds behind Teach Rex. This start-up enterprise runs workshops for primary school children across the country, which is exciting enough.
The fact that they use dinosaurs and dragons to do so? That's even better. Teach Rex wanted us to help them with their branding and image – a crucial component for any new business.
We had to say yes… they have dragons!
This company has literally brought our dreams and visions to life and we could never thank them enough.
Joe Parsonage and Sam Ryan, owners of Teach Rex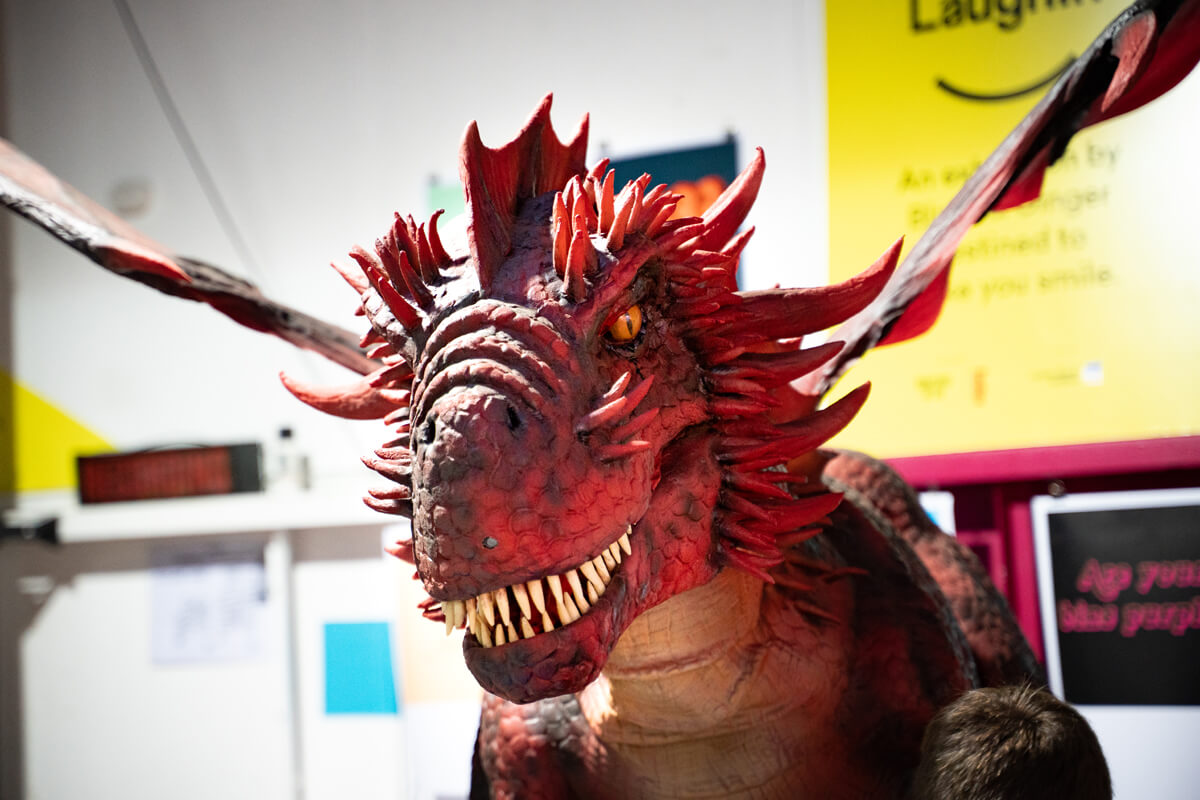 Teach Rex cater to children, but their actual client base comprises teachers and other educational professionals. We wanted branding that walked that line and would appeal to both organisers and attendees of their workshops and events.
The logo we went for is quite simple, made of a bold and chunky font to immediately attract the eye. For a bit of fun – and to make it stand out – we included a set of dinosaur bite marks in the 'H' of Teach Rex.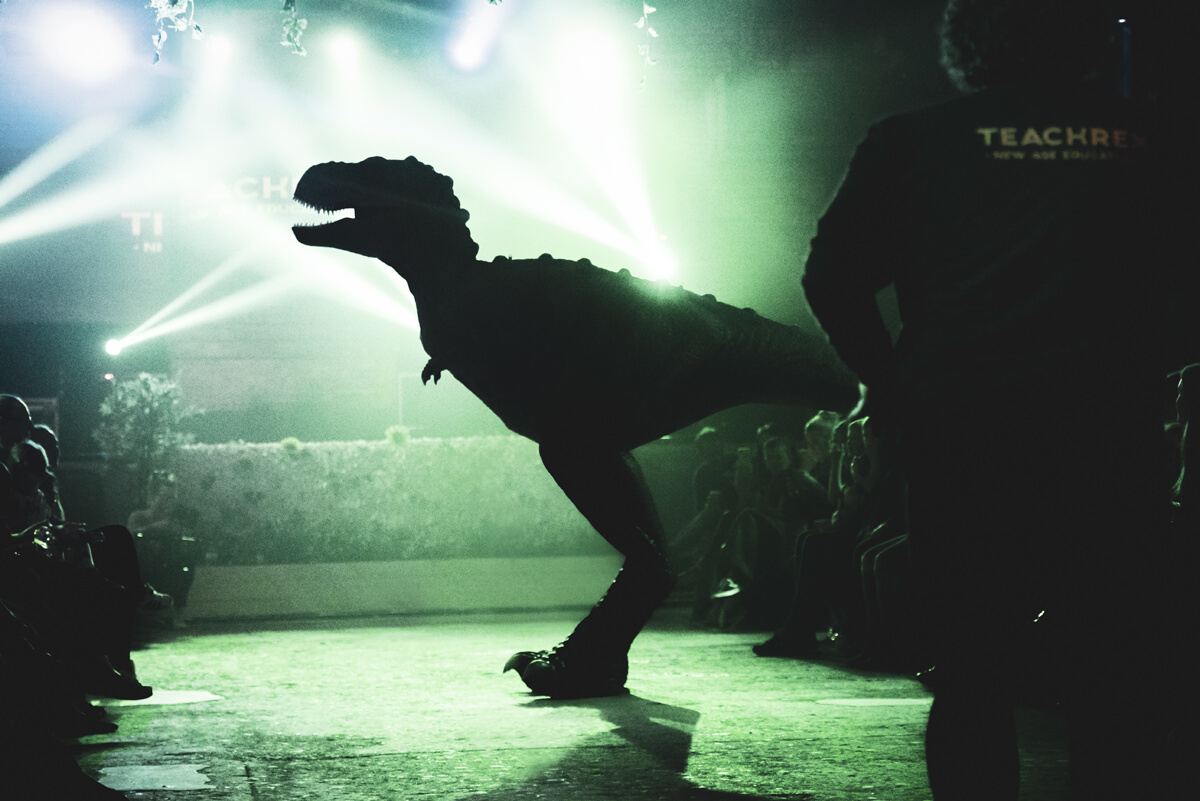 Wherever possible, we like our websites to be an extension of our clients. Sam and Joe are an engaging and inspirational pair, overflowing with enthusiasm for their subject and their company. We wanted the design of their site to reflect that.
We made it colourful and playful, as befits a company like Teach Rex.
We also made it professional and easy-to-navigate, demonstrating the team's dedication and commitment to something they love.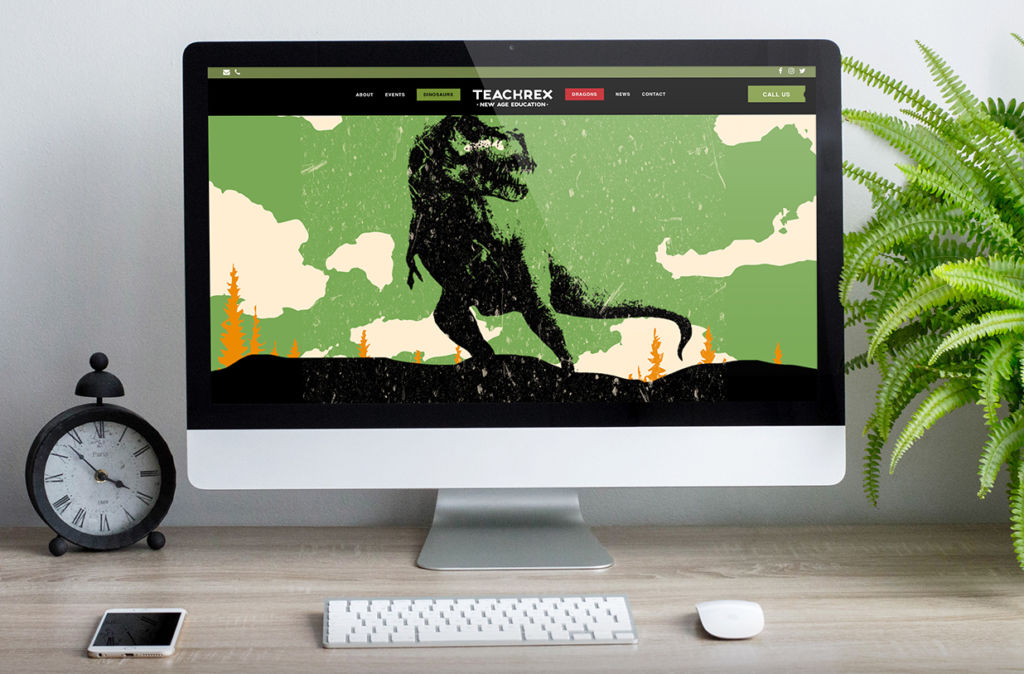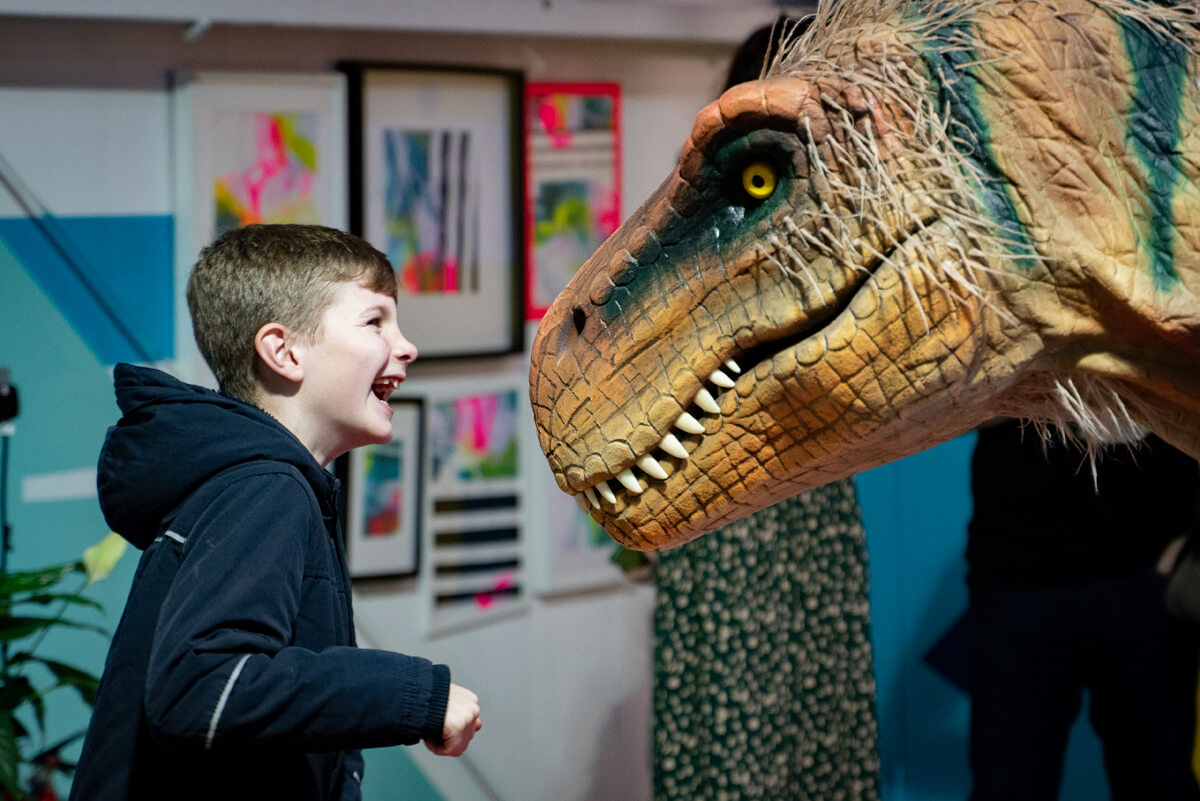 We put together a promotional video telling the story of Teach Rex and what they do at schools. We wanted to concentrate on the impact their workshops have on children and the video reflect that.
It shows how they inspire pupils to be imaginative, to think outside of the box, to learn and to engage.
We put together a tight storyboard so we knew which shots would best tell the story. At the Camp & Furnace shows we got footage of the guys in action, as well as interviews with their audience.
Teach Rex performed their exciting dinosaur show live at the Camp & Furnace venue in Liverpool. We attended the shows, cameras in hand, to capture both the dinosaurs and the ambience of the shows.
With more than 5000 people attending over the course of three days we had a chance to catch some stunning shots.
With their website up and running, we've entered the second phase of our partnership. We are currently working with the Teach Rex team on an email campaign to attract new clients.
We're also providing original blog content for them. This keeps the site fresh and more likely to hit the top of the search results.
For more information, or to book a consultation, give Be Bold Studios a call today on 0747 688 7743