Karas Plating is an electroplating and metal finishing company based in Lancashire. A well-established firm with a strong reputation in its field, like many in its sector it relied largely on word-of-mouth.
When it came to an online presence, the company's website was more than a little dated. To their credit, the team at Karas Plating were aware of that – they just didn't know how to fix it.
We have found Be Bold Studios very professional, easy to work with, it's a two way street they listen to our ideas as well as offering us their expert knowledge. They keep in regular contact with new information or requests. Would highly recommend.
Ian Molyneux, General Manager of Karas Plating
Our first task was to update the Karas Plating website to make it more attractive and better functioning. Karas Plating is a well-established company with a fine reputation, so we incorporated their existing branding into the site.
For the colour scheme, we decided on orange and black, even introducing a filter on some of the photography. We chose a powerful, metallic font that hinted at the company's core goals. We also re-wrote their existing content for the site, setting up new pages that would read well, even to a layman.
We also created high-quality content for the site, courtesy of our professional copywriters. This content has been fully optimised to achieve the best possible ranking for Karas on search engines. Quality content is key to a site being noticed by search engine index crawlers – it needs to be 100% original to avoid penalties from Google and other search engines, and should also be written in a natural manner for maximum impact.
Since setting up the site, we have continued to create fresh content, something that improves the site's visibility with Google users, as well as providing valuable insight for their existing customers. Regular blogs are easily shared across social media, increased brand awareness of the company.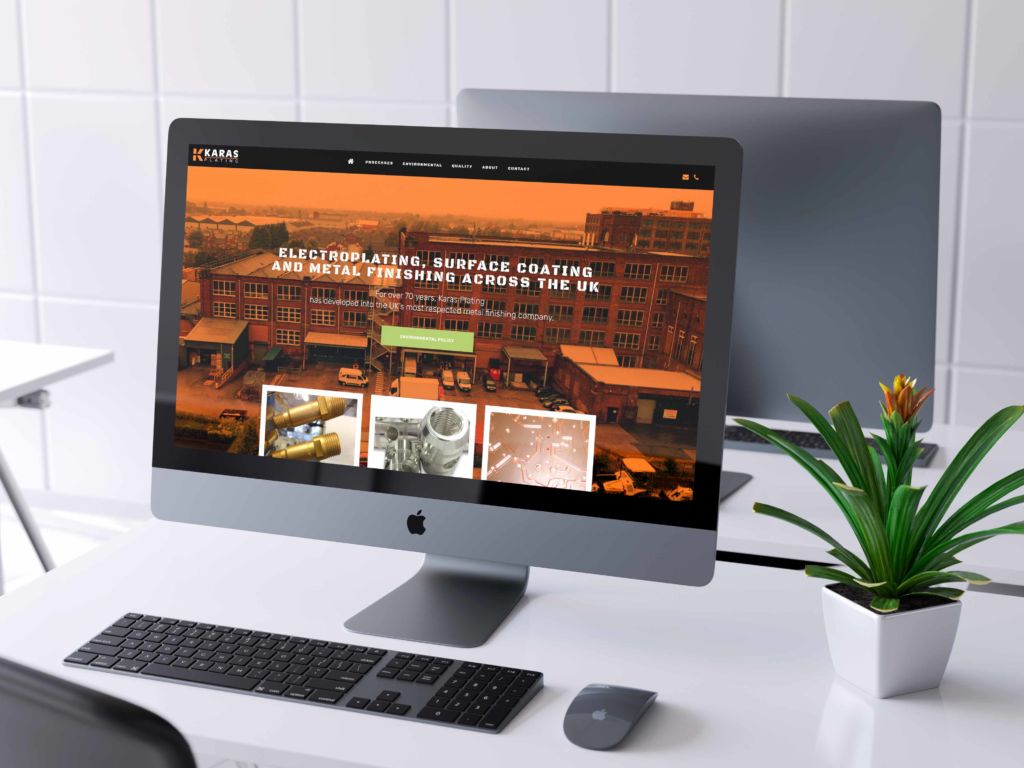 Search engine optimisation
Be Bold Studios built the new Karas website with a clear focus on achieving top search engine rankings. After all, there is no point having a beautiful website if potential customers can't find it!
The previous website was not optimised effectively for search engines.
Detailed keyword and competitor analysis was performed, in order to find what potential clients were searching for. New pages were added to target key services, while the website copy was rewritten with a focus on meeting the needs of users quickly and efficiently.
Technical optimisations were made that meant load times improved on the new site, despite the new website including lots of attractive images and video.
Since the new site was launched, The Karas site has seen major improvements in all key metrics. Search engine rankings improved significantly UK-wide, even on very competitive search terms:
These increases in search engine rankings translated into lots of relevant, targeted traffic to the website, even very early after launch.
Site visits up 67%
Page views nearly doubled
Visitors spending 70% longer on site



Users are remaining on the site for several minutes and interacting with multiple pages, showing a great level of engagement. These are important signals – Google likes websites that meet the needs of users.
Website enquiries are now at an all-time high and continuing to increase month-on-month.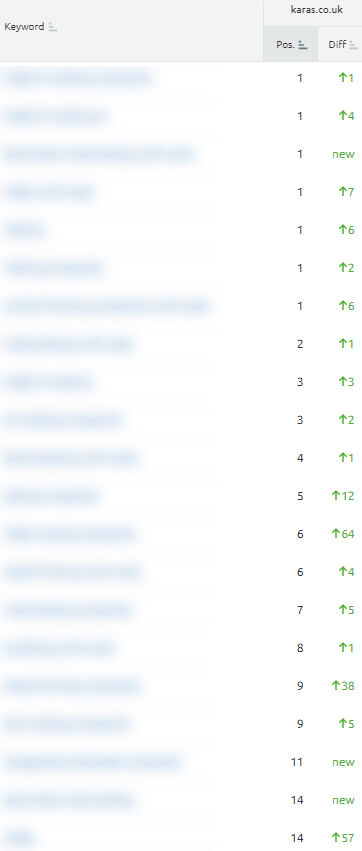 Customers like to see who they're doing business with. Not only does it add personality to an otherwise faceless commercial entity, it engenders trust in the firm.
We embarked on a two-day shoot to get action shots of the Karas Plating team at work. This was a challenging environment for our photographers, but they rose to the occasion, as the final shots prove.
Shots of the processes and the finished products are also important, as they help to reinforce the professionalism of the company. We worked alongside Karas staff and management, using their expertise to guide us towards the most effective images.
Since setting up the website and supplying them with content, our relationship with Karas Plating has continued. Our focus, as ever, is ensuring that they remain at the top of search results for plating companies in the UK.
While the website is fully-optimised for maximum reach, a key component of SEO is regular, fresh content. To this end, we are providing blog content created for them by our professional copywriter.
This forms part of the company's monthly SEO package and serves a dual purpose. Each blog entry is written to maximise its SEO potential, as well as being integrated in their social media presence. This promotes external links to the sight and encourages current and former customers to share online.
For more information, or to book a consultation, give Be Bold Studios a call today on 0747 688 7743