Chris Reynolds Pallets is a local Wirral company with a national reach. Based in Merseyside, the company operates three palette yards as well as a distribution centre, manufacturing, repairing and reconditioning heat-treated wooden pallets for sale across the UK.
They came to us looking for a full rebrand of their business and website – a massive undertaking that we were only too happy to help with 🙂 This included the full range of our services – SEO; copywriting; web design and build; graphic design & print; photography; and web hosting & maintenance.
The Bold Bold Studios team have completely transformed our brand and website. We're delighted with our new CRP logo and the website has started generating us new leads already. Thank you Be Bold!
Jay Reynolds, Sales Director | Chris Reynolds Pallets
Client
Chris Reynolds Pallets
Category
Logo, Website, SEO, Web Hosting, Copywriting, Blogs, Graphic Design

CRP wanted a new logo that they could incorporate into their branding – something that was simple, eye-catching, and gave some indication of what the company was all about. We produced several designs that we then presented to Jay and the team, letting them make the final decision.
We went with a simple, geometric shape for the logo, designed to look like a stack of pallets. This is easy to reproduce, both online and in print and instantly suggests the nature of the business, making it ideal for company branding.
Being an established brand carries trust – CRP has been trading since 1996, so we wanted to incorporate that important timeline into the logo too. The branding has been rolled out onto signage, branded materials, the fleet and it's great to see the brand evolving!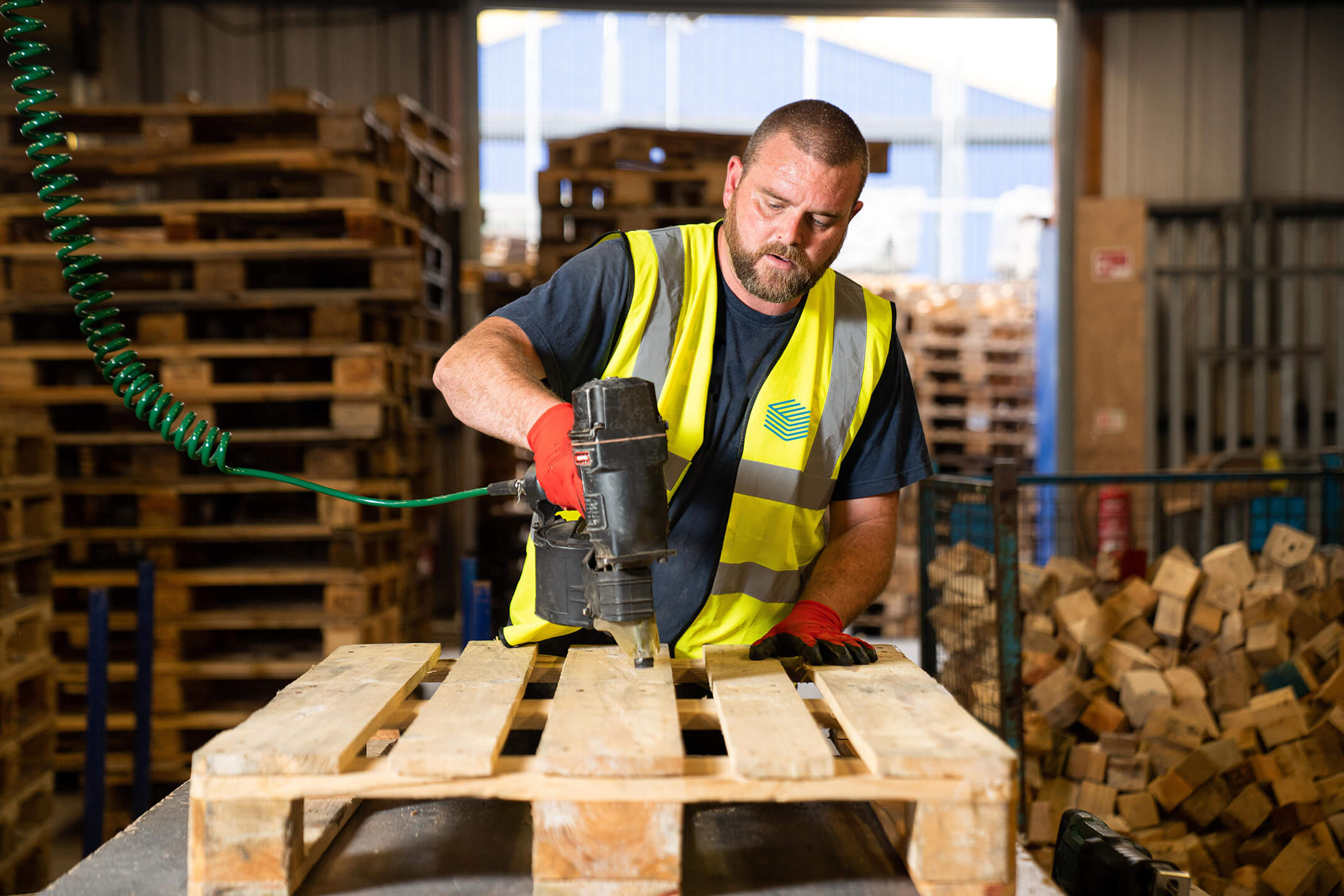 Chris Reynolds Pallets is a business that serves other businesses in the haulage and packing trade.
Anybody visiting their site already knows what they want, so the site needed to be clear and easy to navigate.
The web team designed a layout that makes great use of the imagery and text, as well as incorporating the teal colour from the new logo to reinforce the branding. We built the site so it flows well – the content on each page is structured so that the user can navigate quickly and easily.. The goal is to keep the user engaged with good content that seamlessly links from one page to another. The UX is key – we've built the site to be be mobile-first, meaning users on mobile can access the site quickly and efficiently.
We also have developed a Client Portal on the site for the CRP customers. Their clients can access key information on stock levels at any time by logging into their own secure area.
As well as designing and building the new website, we also host it – on one of our Virtual Private Servers (VPS).
The VPS is a server space that we're in control of meaning we don't share the space with anyone else. This ensures quick loading speeds for web visitors – both on desktop and on mobile devices, essential for providing a good UX.
Our VPS also provides a secure environment for the website, as well as allowing room to expand.
The role of the copywriter is to produce original content for your website that fulfils certain criteria.
It needs to include the appropriate keywords identified during the SEO audit phase; it needs to be totally unique from the billions of other pages available online; and it needs to read well and be easily understood.
At Be Bold Studios, we have our own experienced copywriter who achieved all these things for the new site.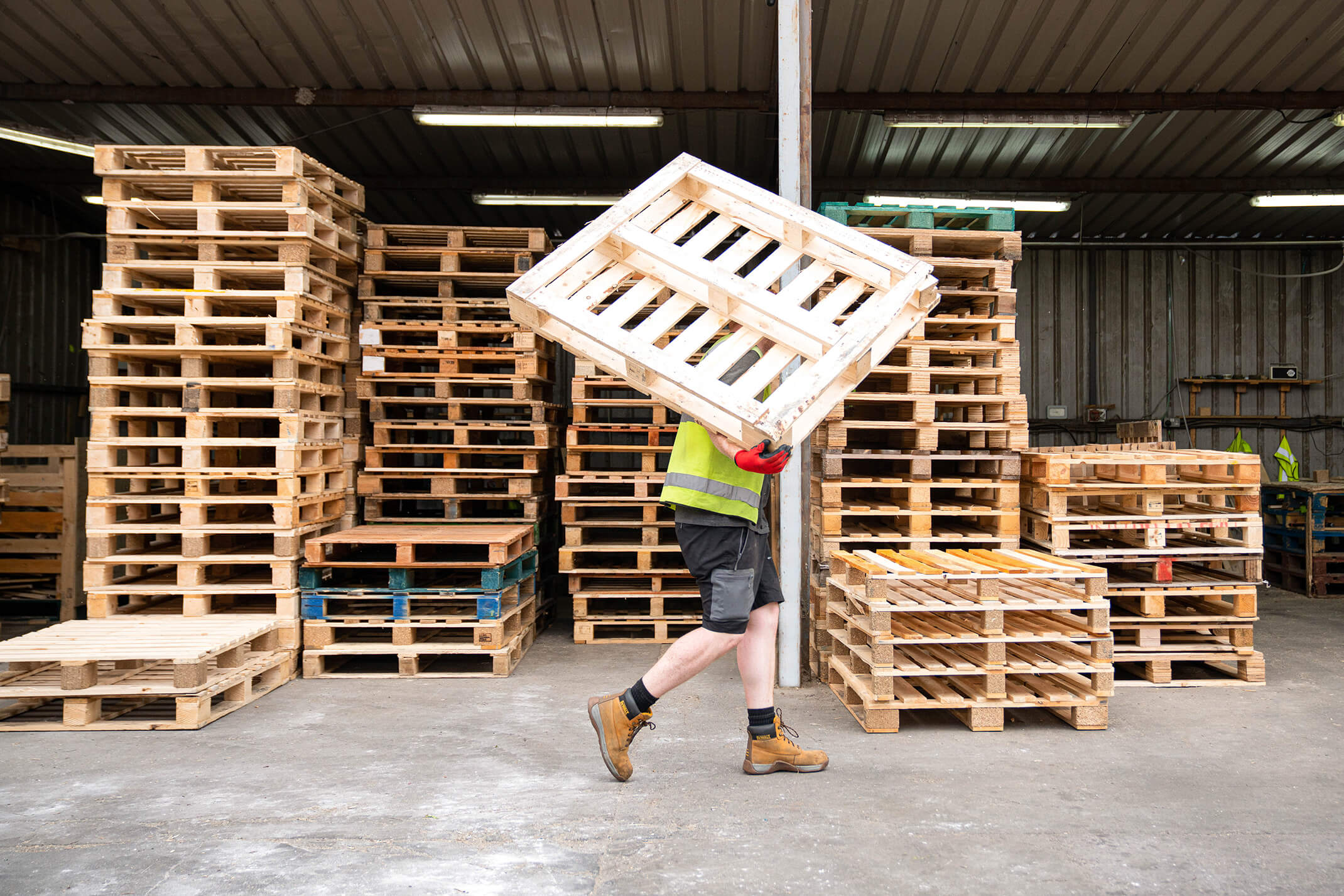 Your clients like to see who they're doing business with – that's why we think it's important that we use photography of you and your company on your website and branded materials, rather than going down the stock imagery route.
We set-up a full-day photo shoot of the Chris Reynolds Pallets team at work. The goal was to capture a host of relevant images that we could use for specific services and pages on the website. The brief was fairly broad – to capturing the CRP team in the workshop going about with their daily business to snapping external branded shots of the factory locations and fleet.
We set up some team shots with the smiling CRP crew – including a full width group shot with 30+ colleagues!
Photography by James Bartkiw / Be Bold Studios photographer.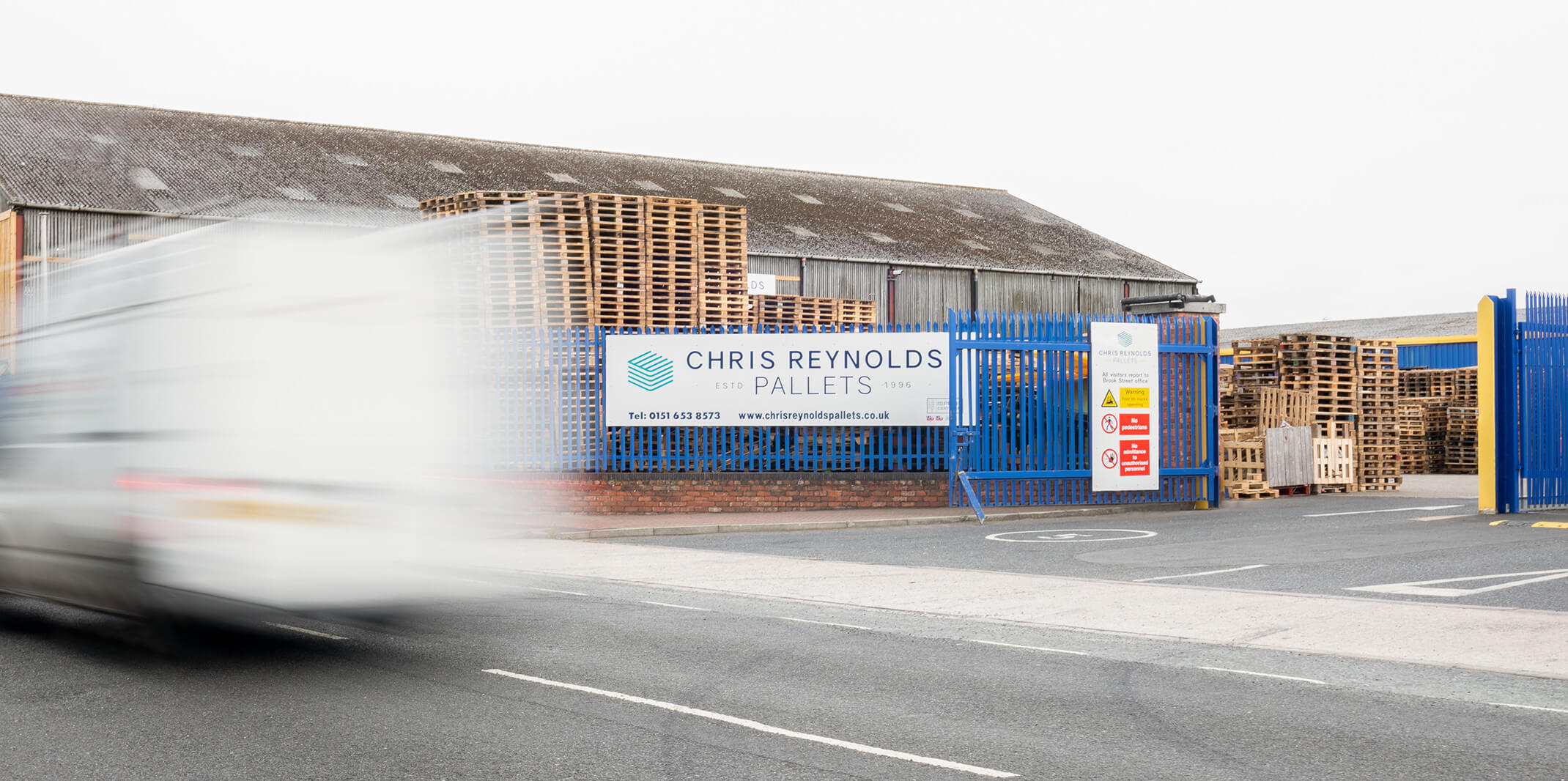 Since setting up the website and supplying them with content, our relationship with Chris Reynolds Pallets has continued. Our focus, as ever, is ensuring that they remain at the top of search results for plating companies in the UK.
While the website is fully-optimised for maximum reach, a key component of SEO is regular, fresh content. To this end, we are providing blog content created for them by our professional copywriter. We set up Google Ads campaigns which we manage.
This forms part of the company's monthly SEO package and serves a dual purpose. Each blog entry is written to maximise its SEO potential, as well as being integrated in their social media presence. This promotes external links to the sight and encourages current and former customers to share online.
For more information, or to book a consultation, give Be Bold Studios a call today on 0747 688 7743