Short for electronic commerce, e-commerce is the process of buying and selling goods and services online. If you have the means to get your product to a customer – whether you post it, deliver it in person, or have them pick it up from your store – then there's nothing stopping you from setting up an e-commerce site.
What does an e-commerce site involve?
Think of an e-commerce site as a bricks-and-mortar shop or – perhaps more accurately – a mail-order business. All the provisions you would need to operate one of those successfully translate to e-commerce solutions.
Whether you sell a single product or a hundred different items, you need to create somewhere on your website to display them to the public. We use a combination of attractive, high-resolution photographs and well-written product descriptions to maximise the appeal of every product or service your provide.
Many websites use an online basket for their e-commerce site, allowing customers to choose a selection of items at the click of a button. However, there are other options available, particularly if you offer more bespoke items. We can incorporate an online order form, where your customer can add notes or tick certain boxes that customise their order down to the last detail.
Of course, if you're running an e-commerce site, you want to know that your payments are both fast and secure. At Be Bold Studios, we offer an efficient and robust payment system that ensures the security of your customers' payment details, whether they pay by credit or debit card.
Few things are more frustrating to a customer than ordering and paying for an item, only to find it is out of stock. Likewise, as the seller, you then have to go through the process of refunding the payment. With our e-commerce solutions, we include an inventory hub, allowing you to set your current stock levels, so any given product can be marked as 'sold out'.
E-commerce is a highly versatile trading solution – one that is used by businesses of every size and in every sector. Here at Be Bold Studios, we provide effective e-commerce solutions to local businesses across Liverpool, the Wirral, and the rest of the North West. Each online store is hand-tailored to meet the needs of the company in question and the product or service they are selling.
These have included traditional shops looking for a way to increase their clientele. We've also produced e-commerce solutions for local farms who wanted to make it easier for customers to by their home-made produce direct. We've worked with restaurants, helping them set up a takeaway service online. We've even helped a local 5-a-side football league create a whole new revenue stream by creating an online virtual league for players who to engage in console-based football fun on their games consoles.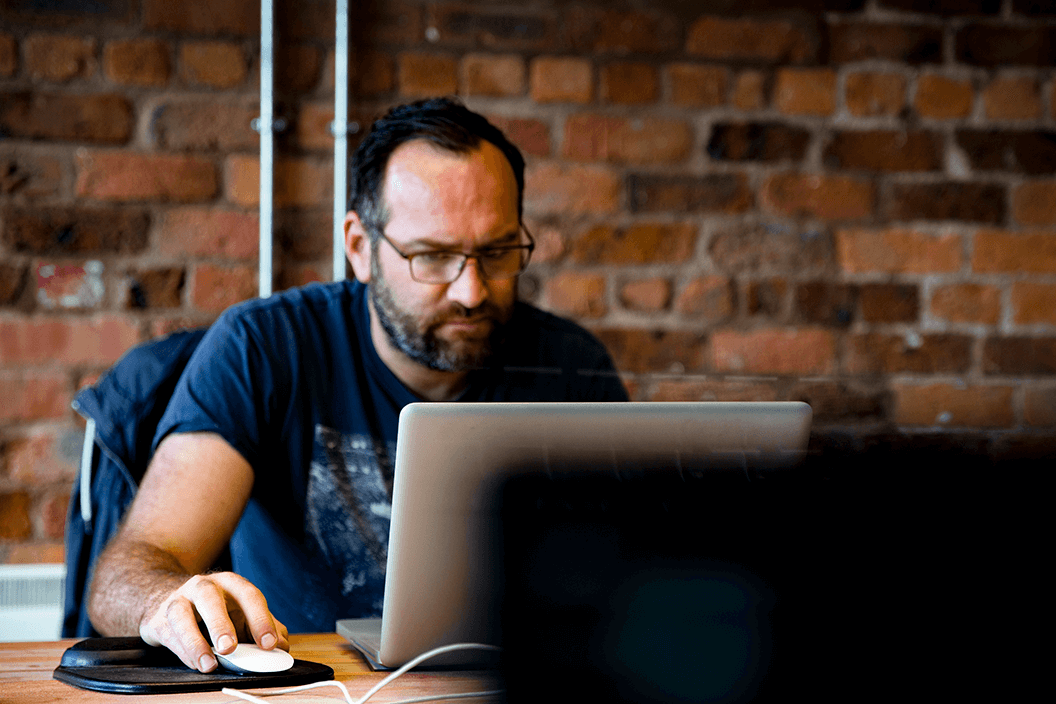 Some of our recent e-commerce websites
We recently put together an online store for a local farm on the outskirts of Neston. While they had dabbled in online selling through their official Facebook page, they needed a way to reach a wider market so that their fantastic pork products wouldn't go to waste. We stepped in and created a bespoke website that allowed customers to purchase their goods and arrange a collection slot from the farm. The whole transaction could then be contact-free from start to finish.
The response has been nothing short of astonishing. Chris and Meg from Four Acre informed us that they sold out of their existing stock within hours of the shop going live.
This demonstrates an overlooked side-effect of the lock down. With only the major retail chains open, customers are eager to get their hands on items they can't get in their local supermarket. These could be speciality food items, restaurant quality takeaway, or non-food items that simply aren't available on the high street at the moment.
Moreover, this pandemic has led to an increased sense of community, meaning people are keen to shop locally in order to support neighbourhood businesses. Certainly some of those decisions are pragmatic – a local supplier means a quicker delivery time, after all – but no matter the reason, it results in an upswing in sales.
Creating and maintaining an e-store needn't be difficult. Not every online retailer strives to be the next Amazon. Sometime you might already have a website that fulfils your existing business needs and just need a way for customers to make cash-free payments, leading to contact-free transactions. We can add whatever ordering system makes most sense to you, creating a separate page that matches your existing website and branding. Once life returns to normal, should you no longer require it, we will be able to remove it just as easily.
This was how Dine Edinburgh – a beautiful restaurant in the Scottish capital – has circumvented its closure under lock down regulations. They had us create a bespoke order form for their existing site, allowing customers old and new to order restaurant-quality food and refreshing cocktails delivered to their door.
In this instance, a full online store wasn't necessary. The website already held details about Dine's menu and cocktails, so repeating this information in a shop format was not only redundant, but could have impacted on their search engine rankings. Instead, we created an order form using logic paths. This means that every option you choose opens up the next set of choices, relevant to that option. For instance, if you order two cocktails with your meal, this creates two drop-down fields for you to select the cocktails you want.
This simple ordering solution has allowed Dine Edinburgh to continue trading at a time when many restaurants are suffering. Indeed, much like with Four Acre Farm, the team at Dine inform us that their delivery slots are booked up at least a week in advance.
A flexible selling solution
Of course, it's not just goods and products that can benefit from an e-commerce website. Being able to pay online offer great opportunities for service providers as well. If you're a hairdresser or a pub-owner, for instance, why not sell vouchers online, to be redeemed after lock down? Not only do you have a cash flow you can use now, when you need it most, but you also have guaranteed clientele during the first weeks when you start operating again.
Other businesses are trying something completely different – playing to their core strengths, but adding a twist while they remain under lock down. Tabletop gaming clubs that normally make their money through admission fees have started renting out games to their members, keeping the whole process contact-free with an e-commerce solution. Restaurants are running paid online cookery courses, which are proving highly successful, as they marry their own talents with people under lock down looking to learn a new skill.
A prime example of this ability to diversify is Soccer Gods, another company we've had the pleasure of working with. They run a 5-a-side football league that, understandably, has to be curtailed for the moment. Feeding the desire for sports, friendship and human interaction within their community, they took the brilliant step or organising an online league.
They set up a subscription service for players to face off in online games with their Xbox or PS4 consoles. With leagues, competitions, and real sense of community between the players, they've seen online sales and new sign ups go through the roof.
LWSilver sells jewellery online. All pieces are designed and lovingly handmade in the workshop at their Wirral address.
Karen Davies Sugarcraft design and manufacture high quality silicone cake moulds which are sold on their online shop.
Reynolds Timber supply decking, timber, fencing, gates and sheds. We look after their online shop.
For for help in setting up your online store, or for advice in the right e-commerce solution for you, call Be Bold Studios today on 0747 688 7743 for a free consultation.