This is where SEO comes in…

SEO (or Search Engine Optimisation) is a range of techniques that make your site more visible to search engines like Google. These techniques are employed to improve your ranking on these sites and to get your website on that coveted first page of search results.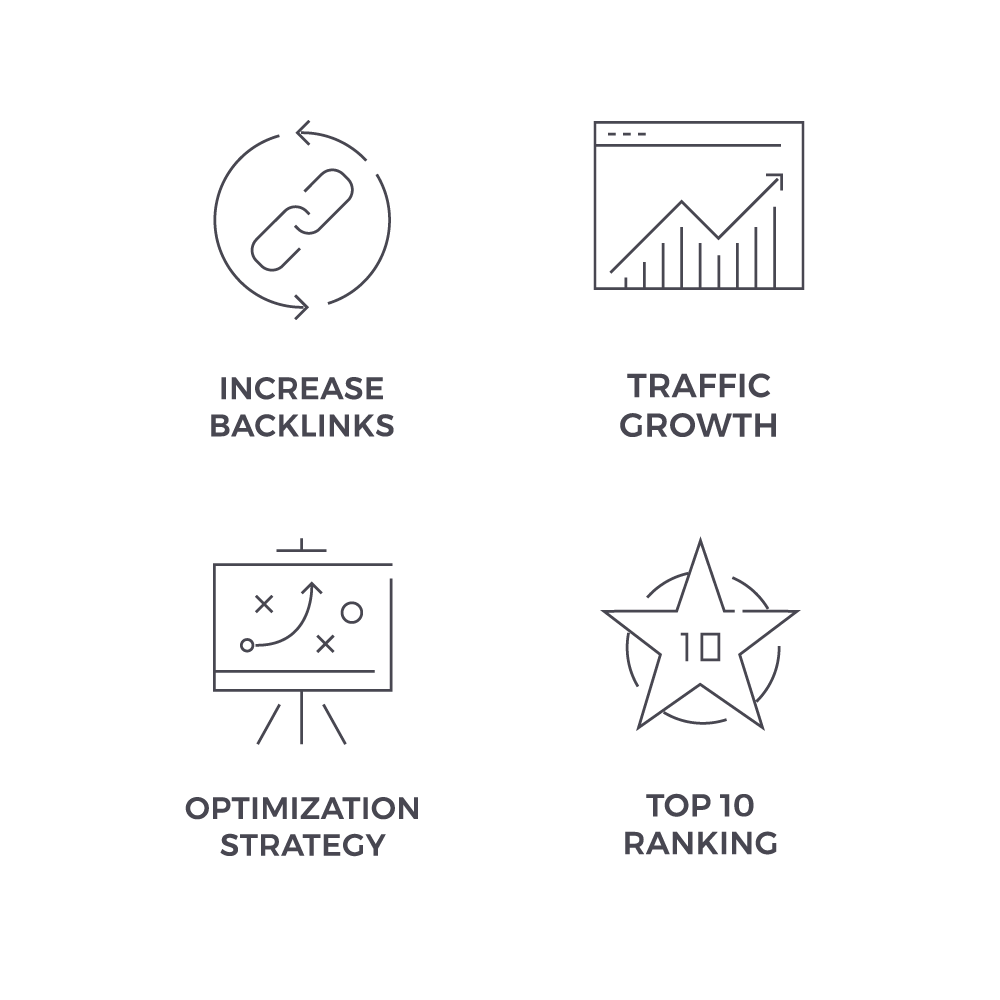 Search engine results that last
Google's search engine results are ranked by a proprietary algorithm designed to ensure a positive user experience. While certain shortcuts exist that lead to short term gains, these tactics are always found out by Google's indexing software. Try it once too often and they can choose not to index your site at all.
At Be Bold Studios, we produce high-quality websites with effective design and content that consistently rank on the first page of Google. We work with the algorithm, rather than trying to circumvent it. We create trustworthy and authoritative websites that perform well and provide value to you and your customers alike.
What does search engine optimisation involve?
There are two broad types of SEO – on-site optimisation and off-site optimisation.
Broadly speaking, this is your visible website content. This needs to be original (that is, not copied from elsewhere on the web) and well-written to give Google the information it needs to rank your page as high as possible.
This covers a range of behind-the-scenes techniques that increase the authority of your website. This makes Google view your site as trustworthy within your particular field. Much off-site optimisation comes from generating backlinks.
What are Backlinks & how do they help SEO?
A backlink refers to any time another website links to content on your site. This is seen as a vote of confidence from a third party and increases the trust and authority of your website. The more backlinks you receive, the higher you are likely to rank on Google.
However, it's not as simple as spamming Google with backlinks. In the same way that it ranks your site for quality, it does the same with the referring sites. A handful of backlinks from respected voices in your industry will do you the power of good. Hundreds of backlinks from poor quality sites will see you penalised by Google.
At Be Bold Studios, we target high-ranking sites within your sector, encouraging them to provide a backlink by creating high-quality on-site content. This is not an overnight process, but the long-term results offer a significant return on investment.
How can Be Bold Studios help you?…

Getting your site ranking well – and consistently – on Google is a marathon, not a sprint. At Be Bold Studios, we are with you for the long haul. We employ an incisive and forensic process that guarantees positive results and which leads to long-term partnerships with our customers.
We perform a detailed audit of your website to see how we can best improve your ranking.
We look at the best keywords to drive relevant, targeted, and sales-oriented traffic to your website. We conduct a full analysis of your competitors' websites, determining what works well for them and why they rank so well (or so poorly) on Google. We also perform a full technical analysis on your site. This can identify performance issues such as slow-loading videos and dead links that consistently deter visitors.
A detailed plan of action
Once the audit is complete, we will present you with a report and our recommendations for changes to your website. These will improve both the amount and quality of traffic you receive.
These changes may include new SEO-friendly on-site content, as well as regular blog content to improve your site's authoritativeness and trust. We may also recommend integrating your website with your social media platforms. Not only does this make it easier to share links from your own site, it is an effective method for focussed content marketing.
The audit report is often a weighty document (typically 40+ pages) providing a benchmark from which your site's performance and ranking can improve. It demonstrates our understanding of your current position and the efficacy of our plans for the future.
SEO is not a one-stop solution. It is an ongoing and fluid process that requires constant attention and updates. Our monthly SEO package ensures that, once your website reaches the first page of Google, we can keep you there. These are just some of the things that form part of our package:
initial set-up and monitoring of Google services
on-site SEO
off-site SEO
blogs and social media
SEO copywriting
content updates
detailed performance reports
reliable technical support via phone and email
For more information on our SEO services, or to arrange a detailed consultation, call Be Bold Studios today on 0747 688 7743.
Marpol Security are one of the largest security companies in Manchester, providing an extensive range of security services to their clients across the North West.
For over 70 years, Karas Plating has developed into the UK's most respected metal finishing company.
SMART DISTRIBUTION SOLUTIONS
Smart Distribution Solutions work with only the most up to date and relevant data and have learnt the best ways to utilise this.